W
ith over 15 year experience Vin-Teri Electric is your source for all your commercial and retail electrical needs. We offer unmatched professionalism and cleanliness at competitive prices. Focused in the Chicagoland area Vin-Teri Electric will travel and has performed work in other states including Indiana, Wisconsin and Michigan.
With strong national electrical code (NEC) knowledge, experience with local ordances and inspectors using Vin-Teri Electric reduces schedule slippage, cost overages, and other problems typically faced with other electricians. So no matter if its build outs and relocations or troubleshooting existing issues Vin-Teri Electric is the solution to all your electrical needs. With 24/7 service you can feel at ease knowing if any problems should arise we are a simple call away.
Don't forget to also look into energy audits and other options for going green.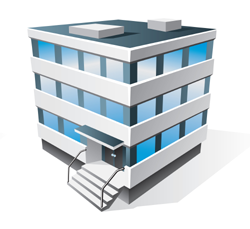 Why choose us?
15+ years of experience
Competitive pricing
Professionalism and Cleanliness
Knowledge of local ordanences
Lighting design experience
Samples of Our Work
Vin-Teri Electric can help with all aspects of your retail build outs. In this project Vin-Teri Electric worked with a prominent retail clothing store chain. The build out included all aspects of the build out including outlets, data cables, lighting and more.
This build out focused on track lighting, accent lighting, lighting controls, energy management systems and emergency lighting. Vin-Teri can assist with the technical aspects to meet code requirements while also helping to design aesthetically pleasing lighting displays.

This specific project was 3 Phase 208 machinery power hoookup that was controlled by a step-down transformer.
With our 24/7 support we can also satisfy off hours installation and repairs to keep your business running.

This project also included the installation of power for new cooking hoods, buffet tables and dishwasher equipment.
No matter what your restaurant needs Vin-Teri Electric can assist with new build outs, remodels, or eco friendly implementations.
Sample Services:
New construction
Build outs
Transformer installs
Isolated grounded circuits
Parking lot lighting and repair
General service and repair
Lighting
Office furniture power hook ups
Dedicated circuits
Ballast change outs
Recessed lighting
Cat5e and Cat6e wiring
Emergency lighting
Fixture repair
Fixture replacements
Service upgrades
Code violation corrections
Energy efficient lighting